When you hear words like "wearables" and "gadgets," you may think about a smartwatch, a fitness tracker bracelet or a necklace. Well, how about a t-shirt that is smart enough to read your vitals and send complete health-related reports to your iPhone?
Ralph Lauren, the sports fashion designer just announced "
The Polo Tech Shirt
." They say they are the first to bring a T-shirt that tracks and streams real-time biometric data directly to your smartphone or tablet. The t-shirt will only be available next year, but its specs are impressive.
Ralph Lauren brings biosensing silver fibers into your workout routine. The polo will track distance, calories burned, intensity of your movement, heart rate, stress rate and more. The fabric is also moisture-wicking and it has been designed to increase blood circulation and muscle recovery.
There's no word on the price tag of this t-shirt, but it looks like Ralph Lauren will have a small device attached to a belt-like strap around your body. As you are exercising, the app on your iPhone or iPad will let you know when you are not breathing deep enough, when your heart rate is too high or when you need to increase your movement.
They call it the future of fashion and technology, and we can't wait to see how it will work when it is ready for prime time.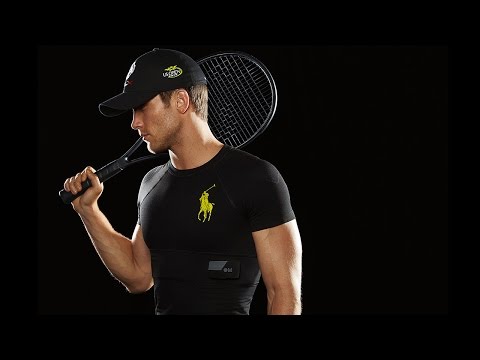 Play Video