An industrious fellow going by the Internet handle "XFLYERMAT" released a video rendition of Apple's Cupertino campus made entirely out of Minecraft blocks and items. It's mind-blowing!
Titled "iBinaryCalculator (Minecraft Binary Calculator)," the footage even shows "secret" areas of the Apple HQ, and even imagines Steve Jobs' former office.
This fantastic world has switches, elevators, stairways, glass floors, iMacs, and everything you could possibly imagine to be in the real Apple HQ at 1 Infinite Loop. Cupertino, California.
Displayed above is a still from the video where the camera man takes us to the heart of the headquarters passing by one of the most iconic black & white photos of Steve Jobs hanging on a wall.
A truly impressive effort on behalf of XFLYERMAT. Hands down for the patience. This thing must've taken forever to build.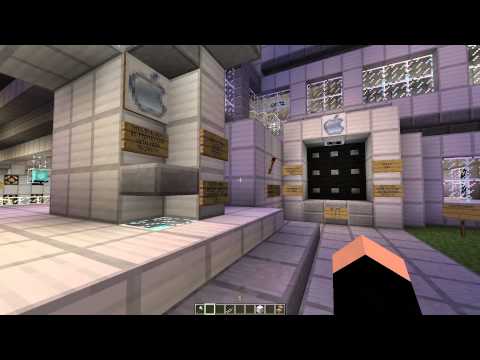 Play Video